Barn Cats
The purpose of the FCPGA Barn Cat Program is to find homes for adult cats that are difficult to place as an indoor pet. These are typically stray cats that are either feral, semi-feral, or loosely owned and have had limited (if any) contact with humans.

Through the program, stray/outdoor, adult cats are relocated from unsafe environments to agricultural properties (or warehouses, workshops, etc.) where they will be cared for. These hard working, pest reducing cats naturally help control the rodent population while they enjoy the freedom of outdoor sheltered life with as little or as much human contact as they desire. They love their job and they'll learn to love you, but on their own terms.
Prior to adoption, all potential barn cats are:
Spayed/neutered (altered)
Vaccinated for rabies
Microchipped
Ear tipped (the universal sign for an altered feral cat)
Adoption Fee: $60 for each cat
The adoption fee covers the cost of vetting your new barn cat.
Questions? Please contact us via email at [email protected].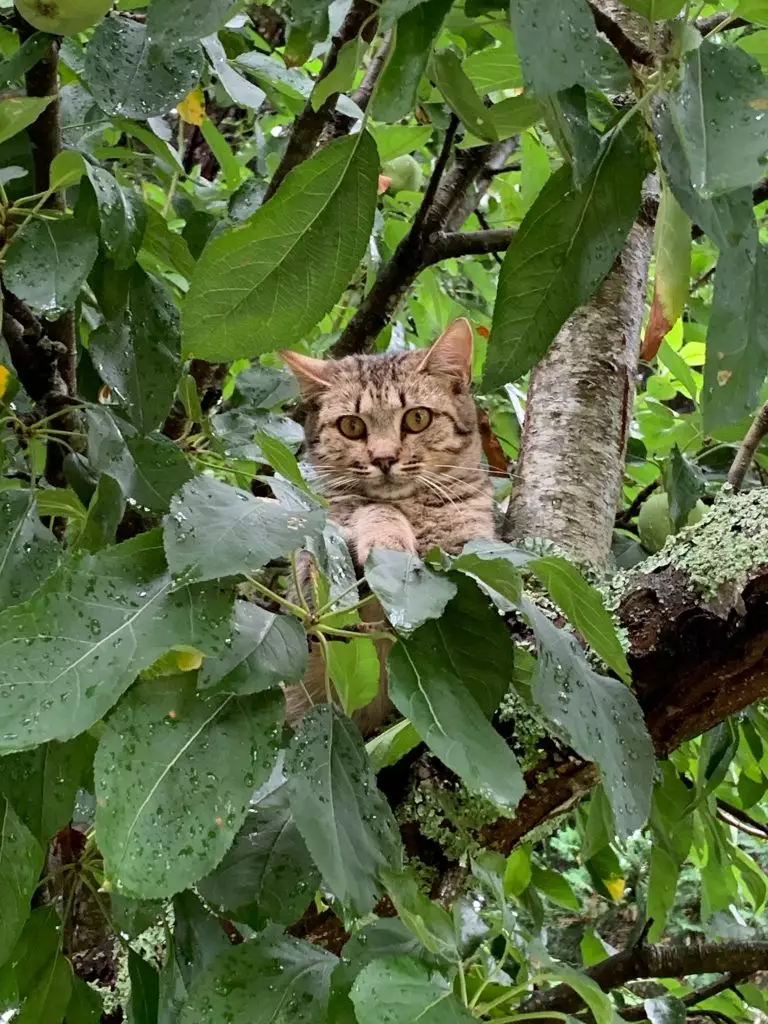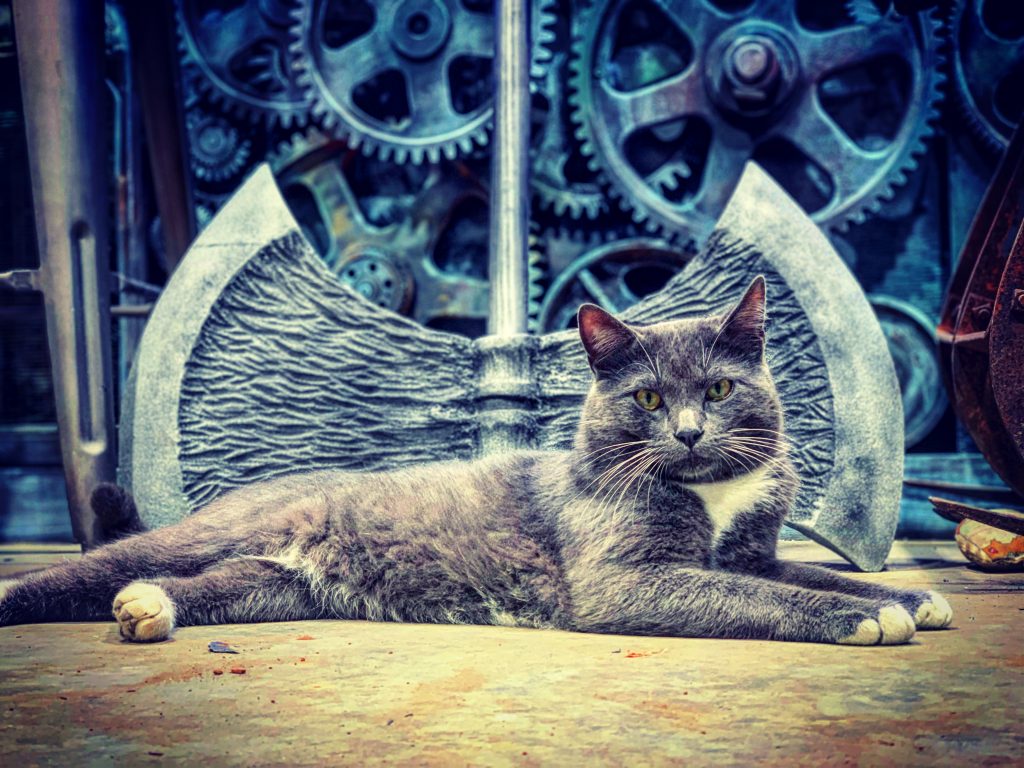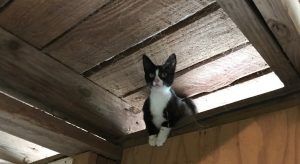 Adopting a Barn Cat
While the adoption process may be different for our barn cats, we still work hard to find the best possible homes for them. We ask that before you decide to bring a cat home, make certain you are able to care for them by providing the following:
Fresh food and water, daily*
Shelter from outdoor elements
A safe place to hide from predators
Confined space for the initial two-three-week acclimation period
Pets and kind words when/if they desire it
Once you decide you're ready to adopt a barn cat, or two, complete and submit the Adoption Application below. An adoption coordinator will follow-up with you once your application is received.
*Never rely on outdoor cats to sustain themselves on rodents alone, they need a nutrient-rich diet to sustain a healthy life. We personally recommend Purina ONE for Adults as a good diet for your cats. 
To learn more about the Barn Cat Program, please contact us via email at [email protected]
What You Need to Know
A Feral Cat Program of Georgia volunteer will transport your cats to their new home. When your cats arrive, they must be kept in a confined, enclosed area for two-three weeks while they become acclimated to their new territory.
We recommend the following set-up:
Large, escape-proof cage, pen, or room
Fresh air and light (locate your enclosure near a window, center aisle, or tack room)
Small cat carrier with blanket/towel for the cat to sleep and hide inside
Fresh food and water, daily
Litter box, cleaned daily
For the transition to be successful, your cats need to be able to see usual activity including people and farm animals coming and going. You will feed, water, and clean the litter box while the cat is in the small carrier. Once your cat seems comfortable with their new surroundings (two-three weeks) you can release them on your property.
Loaner Equipment
We have pens available for loan during this period if needed. We will deliver them along with your new cats and set them up for you. We do ask that you return the pen to us once your cats are released.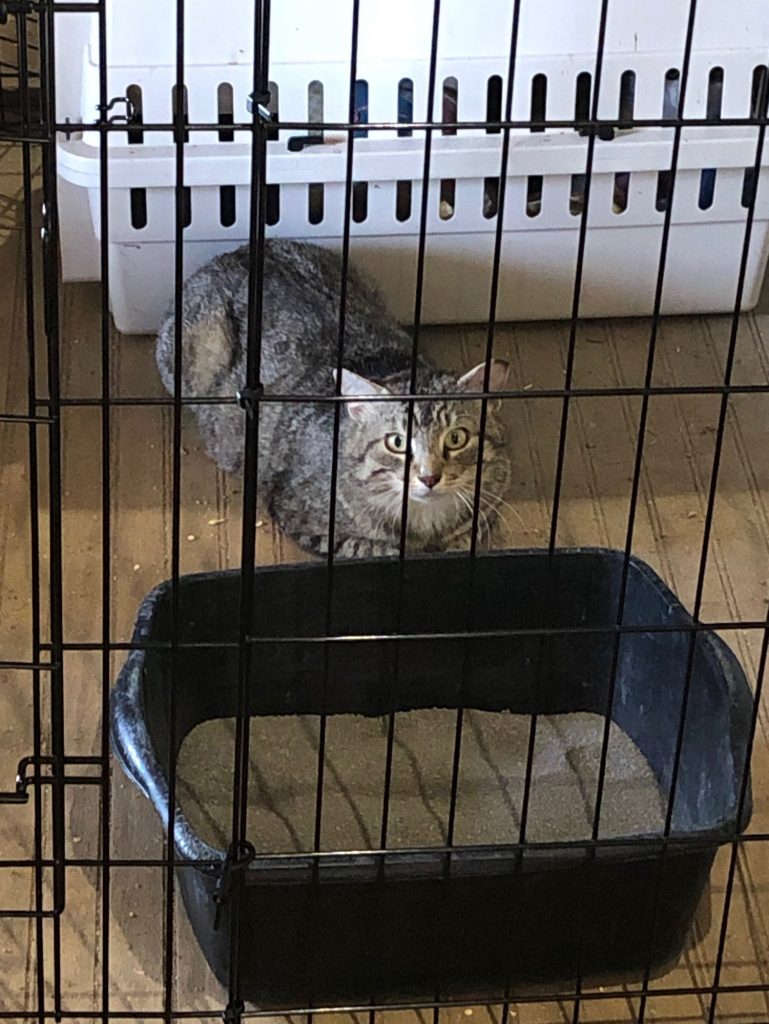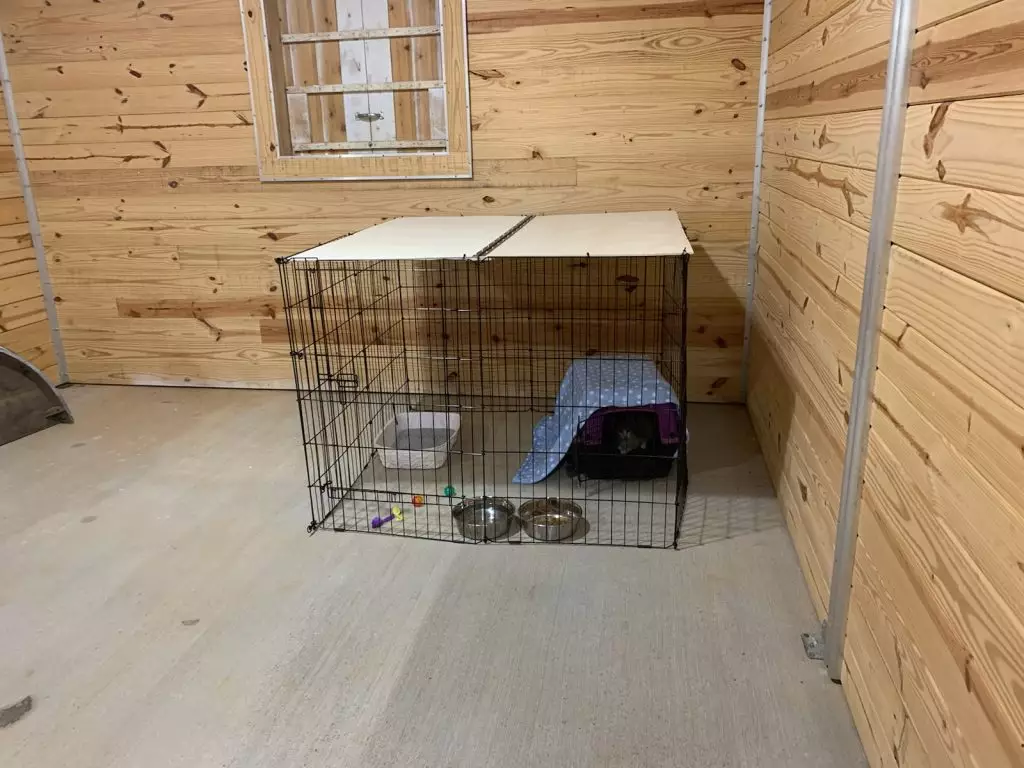 Barn Cat Adoption Application